Rugrats Food Fight
From StrategyWiki, the video game walkthrough and strategy guide wiki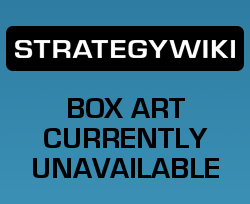 Rugrats Food Fight is a platform game that was released by Mobliss for mobile phones on June 16, 2005; as the name suggests, it is the fifteenth, and final, title for the Rugrats series, and the third and final one that features the characters as teenagers (although, unlike that All Grown Up spin-off game that was released the previous year, it doesn't seem to be geared primarily towards that age group!).
This is taken from the game's instructions, which can be read from selecting them on its main menu:
It's a lunchtime meatbrawl! Your favorite Rugrats may be all
grown up, but they know a good food fight when they see
one. Choose Chuckie, Angelica, or Tommy, grab some grub,
and get ready to dodge donuts, plaster pizza, and catapult
some cake in this messy splat-for-all! You've gotta get your
friends before they get you.
© Viacom International Inc. 2005
Table of Contents
Spin-offs:
Compilation(s):