From StrategyWiki, the video game walkthrough and strategy guide wiki
Controls
[
edit
]
Characters
[
edit
]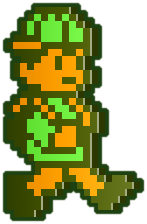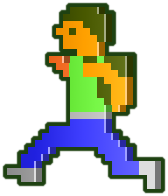 This is you. You play as him to defeat the emperor.
Blobert
[
edit
]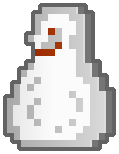 Your companion. Use him as useful objects such as ladder, bridge, umbrella, etc.
Jellybeans
[
edit
]
"JP:" refers to the Japanese version's name.
Licorice (JP: Apple): Ladder.
Strawberry (JP: Nashi/Pear): Bridge.
Coconut: Bowling ball.
Cola: Bubble for safe underwater exploration.
Cinnamon (JP: Curry): Blowtorch for burning spider web.
Punch (JP: Doughnut): Creates a portable hole.
Apple (JP: Diary): Jack for lifting up objects.
Vanilla (JP: Mushroom): Umbrella for protecting yourself from falling objects and slow descent.
Tangerine (JP: Pudding): Trampoline.
Root Beer (JP: Champagne): Rocket.
Honey: Hummingbird.
Lime: Key.
Orange: Bullet to destroy enemies.
Ketchup (JP: Coffee): When you feed this to Blobert, it won't do anything. However, when Blobert is screens away, and when you toss this, he'll teleport to where the jellybean landed. In some areas, when Blobert tricks you to feed him this jellybean, he'll turn into a brick wall.