Jump to navigation
Jump to search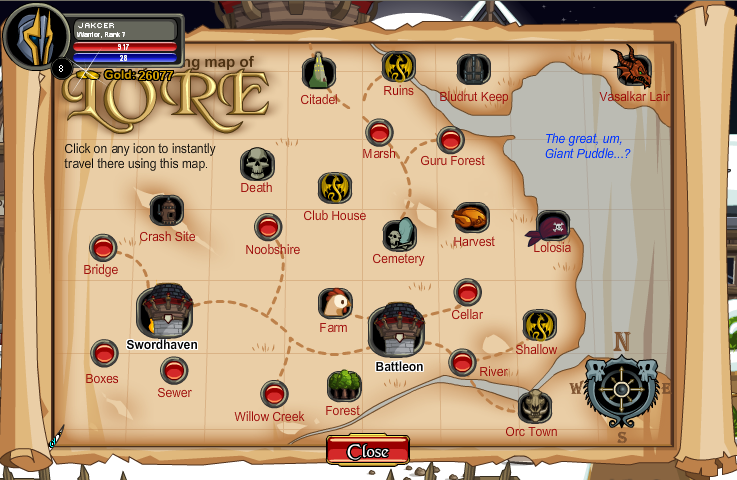 There are many places in the land of Lore. They can be separated into three different categories. Towns, Major Dungeons, Minor Dungeons, and Member-only Dungeons. Towns will have a slightly bigger button and shows a castle.

Major Dungeons will have a picture of what it is on it.

. Minor Dungeons will only have a red dot on it.

. Member-only dungeons will have a

sign on the map. Shallow, Ruins, and Club House are currently the only Member-only Dungeons.