Jump to navigation
Jump to search
Braid is a unique game where the use of this guide is not recommended. This is a puzzle game where the solution might not be so obvious, but the answer is always there. The reward for completing the puzzles is always a great deal of satisfaction.
Keep in mind if you are still planning on using this guide then be warned that there may be spoilers and you are ruining the experience of the game.
The Beginning
[
edit
]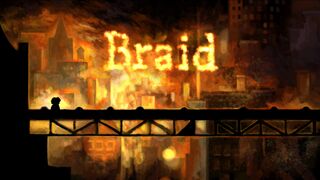 You will begin the game as a black silhouette figure with a city behind your character and as you progress to the right he will begin to reveal himself. His name is Tim, the character you control in the game.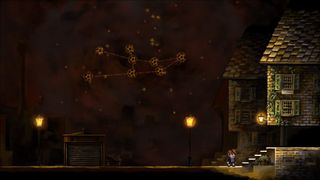 Off to the far right you will reach his house with a constellation in the sky above. For some reason, it seems to be missing its eight brightly shining stars.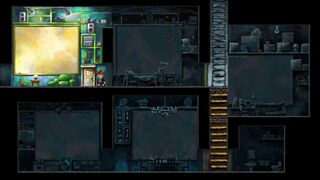 When you enter Tim's house there will be only one room lit up—the living room—which has a door that leads into World 2: Time and Forgiveness.