Jump to navigation
Jump to search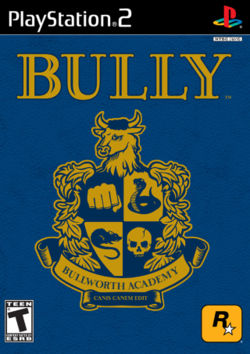 Bully, known as Canis Canem Edit (Latin for "Dog Eat Dog") outside the United States, is an action game in the vein of the Grand Theft Auto games produced by Rockstar Vancouver.
Set in the notoriously strict Bullworth Academy, the story follows teenager Jimmy Hopkins. Expelled from every school he's ever attended, and left to fend for himself while his mother enjoys her fifth honeymoon, Jimmy has a whole year at Bullworth ahead to climb the social ladder of the school's cliques, standing up for what he thinks is right and taking on the liars, cheats and snobs of the student body and faculty.
The game was re-released as Bully: Scholarship Edition (in all territories; the alternative title Canis Canem Edit was not used) for the Xbox 360 and Nintendo Wii in March 2008.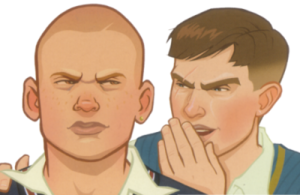 Table of Contents