Jump to navigation
Jump to search
Robo Justice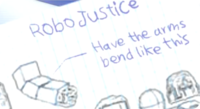 Use Yasuhiro's Message to shoot "blueprints."
Q: Who was in the Robo Justice suit?
A:

Select the Repository Dolly.

Final Strike: Equipment Room Bloodstain

Use Robo Justice Costume to shoot "bend over."
Q: There's absolutely no chance that the costume was taken off just to move the body. Because...
A:

You can't take it off by yourself



Time of death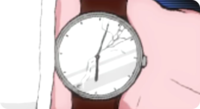 Absorb "what order" and shoot "the numbering."

In the Hangman's Gambit, spell WRISTWATCH.

Absorb "someone else's discovery" and shoot "dead body had been found."
Q: The first time it played was when we found each body in the nurse's office and the equipment room... And the second time was when...
A:

When both bodies were rediscovered



Accomplice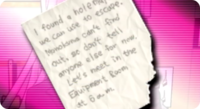 Use Hifumi's glasses to shoot "there was no notable difference."

Select Glasses Cleaning Cloth.

Select The Note Hifumi Had.
Q: In other words, the killer got in touch with another person besides Hiro. And that person could only have been...
A:

Use Broken Wristwatch to shoot "nothing to do with Tick-Tock."

Select Kiyotaka's Scrap of Paper.
The master plan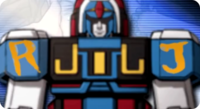 Use Spotless Hammer to shoot "one of the Justice Hammers."

Absorb "two murders" and shoot "impossible."
Q: What is it that only they had in common...
A:

Encountering the suspicious individual



Absorb "so strange" and shoot "those guys."
Q: The only other possibility is...
A:

Hifumi is dragging the suspect away



Use Robo Justice Costume to shoot "stand up straight."
Q: How did he refer to each of us?
A:

He said people's last names



Use e-Handbook to shoot "no way to contradict me."