Jump to navigation
Jump to search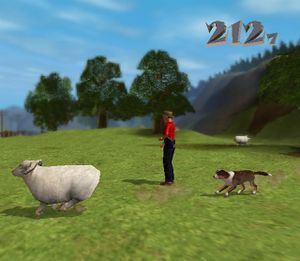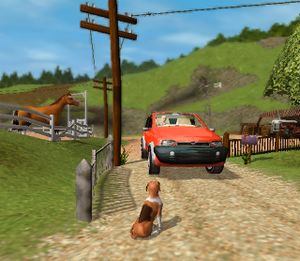 Set in a rural farming area, Clarksville is the town where Jake was born and has now lived for his whole life. Normally Clarksville is a quiet, peaceful place to live, but now dogs in the area are mysteriously disappearing. Unfortunately for Jake, Daisy has vanished as well, so he'll have to travel to the surrounding areas to collect up to forty nine bones while searching for her.
Not only is Clarksville the easiest of all the areas, but it is also very convenient if you get dirty because it contains plenty of water.
Local dogs
[
edit
]
Farmhouse: Lopez, a Chihuahua.
Watermill: a Dalmatian.
Big Field: a Border Collie (sheepdog).
Chicken Farm: a Pug.
Village Houses: Snooki, a puppy.
Centre: The Dog Catcher's Doberman.