Jump to navigation
Jump to search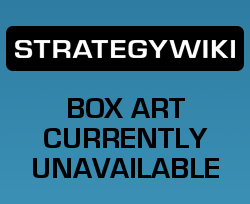 This game was released as エッガーランド - エピソード 0- Quest of Rara in Japan. It is a free demonstration version of the 2000 release of Revival! Eggerland. Since this game is freeware offered by Hal Labs, you can download it for free. For those who wish to do so, follow the link below (although it is in Japanese, it is easy enough to understand):
The game Contains 32 puzzles, a Construction Mode, and Lala as the heroine. The Construction mode makes it easy for players to create their own custom stages, which are saved as .txt files, and then share them with their friends or upload them onto the Internet for anyone to enjoy. There are thousands of user-made stages available for download on the Internet today.
The game is fully playable on Windows 95 and Windows 98/ME systems. However, players can use the game on Windows XP systems but will generally experience sound issues. Thus, the game should be run in Windows 95 or Windows 98/ME Compatibility Mode (which runs in 256 color display mode) and, if the game crashes due to sound issues, turn the sound off in the Options Menu.
Table of Contents