Jump to navigation
Jump to search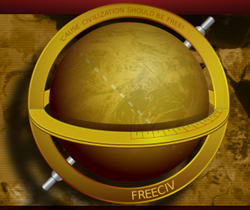 Freeciv is an open-source, free-to-play, single-player or multi-player, computer game developed independently (since 1996) but admittedly inspired by Civilization: it "was created as a multiplayer version of Civilization™". Its current main downloadable versions include one that is very like Civilization II but with distinct improvements.
The game and its wiki come in over a dozen languages. Active development continues on several fronts.
Freeciv multiplayer is enabled by having one player host a server.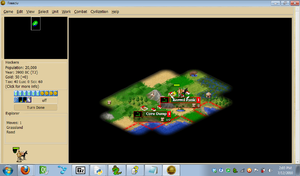 Table of Contents