Jump to navigation
Jump to search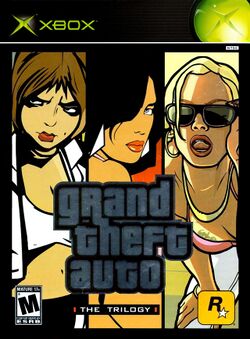 Neoseeker Related Pages
Links
Grand Theft Auto: The Trilogy (also known as Grand Theft Auto Triple Pack) is a compilation of:
Like the Grand Theft Auto Double Pack before it, the first two games received graphical enhancements, especially GTAIII, which was given models, textures and lighting effects superior even to those of the Windows version.
The Grand Theft Auto: The Trilogy - Definitive Edition was released in 2021. The graphics engine has been switched to Unreal. While the graphics are supposed to be an improvement, many alterations result in lowered quality compared to the originals. The re-release of the trilogy will come out on 12/11/2021 world wide for the Nintendo Switch, Playstation 5, and Xbox One.