Jump to navigation
Jump to search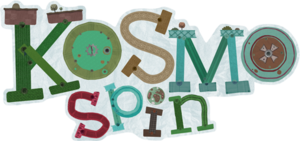 Kosmo Spin is an action game developed and published by Simogo exclusively for iOS devices. It was released in 2010.
Gameplay summary
[
edit
]
The main goal of Endless mode is to get as many points as possible.
Move Nod by spinning the universe; Nod will run to stay on the top of the planet.
An alien floats above the planet and drops balls. Each kind of ball behaves differently.
Head balls to score points. The exact number goes up if you head balls without letting one hit the ground.
Nod will be stunned if a ball hits the planet.
The alien has a beam; if it sucks Nod up, the game is over.
Collect breakfast thingys to get points.
A spin is initiated if you get enough breakfast things.
Table of Contents