From StrategyWiki, the video game walkthrough and strategy guide wiki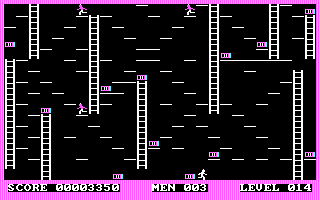 The MS-Dos version comes in four colors. It also removed two columns, making a 26x16 play area, as opposed to the standard 28x16.
While levels were changed, they were most often cosmetic rather requiring a different plan. Only rare examples actually change gameplay.