Jump to navigation
Jump to search
This is the first game in the Lumines series. For other games in the series see the Lumines category.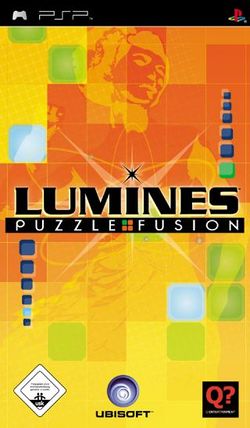 Neoseeker Related Pages
Links
Released in 2004, Lumines was a PSP launch title and the first title to be developed by Q Entertainment. The game revolves around a simple tile deletion process where you must form blocks of four tiles which are the same colour. This particular version is the most successful Lumines game, earning itself a Platinum release and a sequel. It was also remade with extra skins and was released on the PlayStation 2 as Lumines Plus. It is estimated to have sold around 2 million copies since its launch.
Table of Contents