Jump to navigation
Jump to search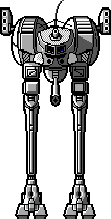 The most important mech in a game, actually the best and cheapest strategy is to use locust on enemy legs attacking them from behind, even if your enemy will turn around it will be taller than you, and will have no chance of shooting you.
Get rid of it at the beginning of the game, most useless mech in the game
If you choose not to discard it, the Jenner can be interesting to fight in due to the jump jets and short-range SRM. Get in, hit hard, jump back. "Death From Above" should absolutely be your motto if you pilot a Jenner!
Phoenix Hawk
[
edit
]
Not bad, but not very good either. It is recommended to get more money and buy something better
Shadow Hawk
[
edit
]
This one should be used instead of phoenix hawk, the first good mech that will be available in the game
Rifleman
[
edit
]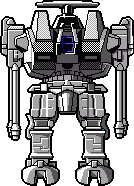 A good mech.
Warhammer
[
edit
]
A good mech.
Marauder
[
edit
]
Battlemaster
[
edit
]
This one is the last mech you need to get, because this one is very expensive to repair, so while you are making money, use riflemen and warhammers to support you