Jump to navigation
Jump to search
BlastMan.EXE
[
edit
]

Operator: Joe Mach
HP: 400, 800 (EX), 1400 (SP)
Element: Fire
Attacks:

Exploding Line: A line of clouds explode forward. Cannot pass blocks.
Fire Tornado: BlastMan shoots a flaming spiral that covers three squares forward.
Fire Wave: Three fireballs come from the direction of the embers that precede. Stopped by the block.

Strategy:

Use Thunder chips to paralyze and follow through with a Cannon or MiniBomb.
Use FireHit to disrupt his Fire Wave attack.
If you can find any Aqua chips, USE them!

Ghost Located in: Central Area 2
DiveMan.EXE
[
edit
]

Operator: Blackbeard
Element: Water
HP: 600, 1000 (EX), 1500 (SP)
Attacks:

Missiles: Two missiles constantly rise from the water and fire in two various lines.
Giant Wave: DiveMan emerges from the water and raises a wave that covers the first two rows.
Bomb: DiveMan emerges and tosses a bomb (2 in EX & SP forms) at one square.

Strategy:

Use Thunder chips as often as you can.
Retreat to the back row and always keep moving to dodge the missiles.
DiveMan emerges every 3 tiles he moves and can only be attacked then (sans thunder chip). use that to your advantage.
HeatMan.EXE
[
edit
]

Operator: Mr. Match
Element: Fire
HP: 700, 1500 (EX), 1900 (SP)
Attacks:

Flame Tower:
Heat Wave:
Heat Press:
Back Flamethrower:

Strategy:
AquaMan.EXE
[
edit
]

Operator: Shuko Kido
Element: Water
HP: 600, 1300 (EX), 1700 (SP)
Attacks:

Bubble Shot:
Aqua Bomb:
Aqua Tap:
Aqua Hose:
Drip Shower:

Strategy:
CircusMan.EXE
[
edit
]
SlashMan.EXE
[
edit
]

TenguMan.EXE
[
edit
]

JudgeMan.EXE
[
edit
]

ElecMan.EXE
[
edit
]

TomahawkMan.EXE
[
edit
]

ElementMan.EXE
[
edit
]

KillerMan.EXE
[
edit
]

GroundMan.EXE
[
edit
]

ChargeMan.EXE
[
edit
]

DustMan.EXE
[
edit
]

G-Beast MegaMan.EXE
[
edit
]
F-Beast MegaMan.EXE
[
edit
]
Colonel.EXE
[
edit
]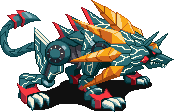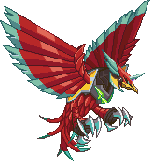 ProtoMan.EXE
[
edit
]

Bass.EXE
[
edit
]

The Count of Groundsoaking Blood(Hakushaku)
[
edit
]

(Optional boss, Japanese version only)