Jump to navigation
Jump to search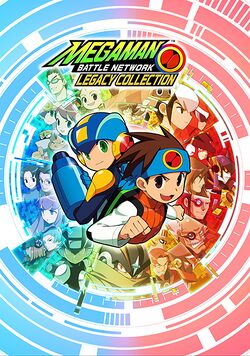 Mega Man Battle Network Legacy Collection is a collection of the Mega Man Battle Network games. It covers the six main games, including both versions of the multi version games.
The collection includes digital access to all the physical collectable items and cards, including rare items that were only released at special events.
Bonus features includes a large art gallery of various illustrations, concept art, events and merchandise as well as a music player.
It was split into two volumes for online distribution, while the retail release includes everything in one copy.
Vol. 1
Vol. 2