Jump to navigation
Jump to search
Without even the slightest bit of experience or training it looks like you'll have to start at the bottom, flipping burgers and frenching fries. But don't worry; lots of the great chefs came to Port Abello with nothing, before rising to greatness.

And here's a tip: If you really want to pack in the higher paying customers, be sure to upgrade your restaurant to give it a clean new image!

—Instruction manual
Burger Face
[
edit
]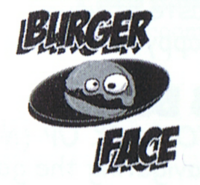 Welcome to your humble beginnings! This is where you'll learn the basics of cooking, like working hard and being broke. Hopefully the food is better than the place looks.

—Instruction manual
The starting location where you learn your basic cooking skills. It's like your basic burger drive through. There are no specials, spices or anything else fancy here. You can always return here if you run out of money to top up and get enough to order plates at other restaurants.
Menu
Hamburger and Fries
Facewich
Double Facewich
Saladface
Sliders
Filet-o-Face
Bacon Facewich
Choking Hazard
The Girthburger
The Quenchbuster
Morning McMouthwich
Fry'd Steak
Gravy Chug
[
edit
]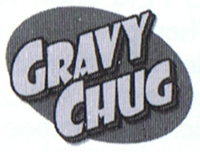 The diner is home to classic American cuisine, which really isn't all that different from fast food. Here you'll certainly flip more burgers, but you'll also get to try your hand at breakfast items and other classic diner food recipes.

—Instruction manual
The 2nd restaurant. Still retains a bit of the basic burger joint feel, but caters for up to 4 people per table. You can make a lot more money here.
Menu Items
Mac and Cheese: FREE
Pancakes
Hamburger and Fries
Ham and Cheese Omelet
Fish and Chips : FREE
Chili Con Carne
Cold Sandwich
French Onion Soup
Fried Chicken : FREE
Steak and Eggs
Country Fried Steak
Roast Chicken
Specials
B.B.Q Burger
Spicy Mac and Cheese
Onion Burger
Jalapeño Burger
T.M. Omelet
Cinnamon Pancakes
5 Alarm Chili
Black Pepper Chicken
El Fuego!
[
edit
]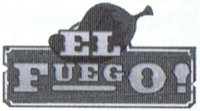 This is where you'll spice it up a bit! Here, you will learn to cook some of the native (and sometimes not-so-native) dishes of Mexico. Get ready for tacos, fajitas and tamales, amongst many other Mexican favorites.

—Instruction manual
A Mexican restaurant. As you progress through the restaurants you will be able to make more money.
Menu
Huevos Rancheros
Guacamole
Burritos
Nachos
Chili Relleno
Chimichangas
Tortilla Soup
Tacos
Enchiladas
Tamale
Fajitas
Carne Asada
Specials
Garlic Tacos
Carne Encebollada
Burrito Sonora
Chimichangas con Chile
Mediterranean Nachos
Fajitas sin Carne
Enchiladas Aromatico
Sweet Tamale
Stuffolini's
[
edit
]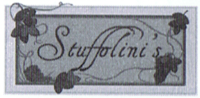 If loading up on carbs is your desire, then pasta is certainly the genie to grant your wish. You could consider Stuffolini's the magic lamp where the pasta genie lives... or you could just consider it the best Italian restaurant in town.

—Instruction manual
You will serve things like pasta, steak and more!
An Italian restaurant.
Menu
Bruschetta
Spaghetti and Meatballs
Roast Chicken
Gnocchi
Antipasto
Ravioli
Pizza
Wedding Soup
Risotto
Chicken Parmesan
Calamari
Pasta Carbonara
Specials
Spaghetti Pomadoro
Ravioli with Basil
Zuppa Italiana
Carbonara Yeehaw!
Herbal Chicken
Calamari di Port Abello
Sweet Gnocchi
Spaghetti and Veggie Balls
Kung Fusion
[
edit
]
An Asian restaurant. The inside is huge and well decorated. One of the first dishes you will serve here is sushi. You will also serve fried rice, egg rolls, and lettuce wraps, among other Asian-themed foods. This restaurant can only be found on the IOS, Nintendo 3DS and Android version of this game!
Menu
Chicken Stir-fry
Vegetable Tempura
Spicy Tuna Roll
Pho
Salmon Steak
Dumplings
Tofu Fried Rice
Lettuce Wraps
Pork Katsu
Egg Rolls
Orange Chicken
Fortune Cookies
Specials
Roundhouse Chicken
What The Pho
Salmon Zap
Karate Chicken
Candied Tofu
Texas Wraps
Spring Rolls
Misfortune Cookies
Chez Haute
[
edit
]
Now this place is fancy! So say the fancy people. And you know they are right because of how fancy they are. You might not want to eat all of the strange and adventurous dishes that you'll be making, but fancy people with lots of money sure do.

—Instruction manual
Your posh French restaurant.
Menu
Ceviche Tivives
Veal Stew
Roast Duck
Filet Mignon
Beef Stroganoff
Shrimp Tempura
Swordfish
Liver Mousse
Lamb Kabobs
Albacore
Prime Rib
Surf and Turf
Specials
Aromatic Beef
Volcanic Island
Peking Duck
Herb-crusted Prime Rib
Floral Pate
Beef and Caper Stroganoff
Veal Brassica
Herb Swordfish