Jump to navigation
Jump to search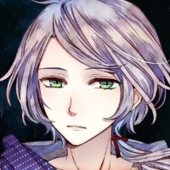 A silver-haired young man who was found unconscious in the woods. All of his memories had disappeared, except for his feeling of responsibility to protect Kazuha, and he does precisely that.
Zain is an NPC who acts strangely human, having been discovered by Kazuha with what appears to be amnesia. He seems to have a base instinct to protect Kazuha, and so his will and desires in the game revolve around her. Kazuha herself is convinced that Zain, despite being an NPC, acts as if he has feelings, and so refuses to treat him with anything but kindness. Predictably, this only further fuels Zain's obsession with her. Game-wise, Zain doesn't offer much in the way of combat ability, but he is willing to put himself in harm's way in order to protect Kazuha, even if it means abandoning his conscience...
Good End
[
edit
]
Use knife
Run
Run
Scream
Yes. I trust you.
Thank you very much.
Then, you should find something.
You're Zain, that's who.
Please be here when I come back.
Use knife
I'm just glad you're safe.
You're special, Zain.
Poyo-poyo looks hurt.
Please don't do anything cruel.
Do you promise?
Play harp
I wanted to talk with you.
Merry Bad End
[
edit
]
Select "History" on the main menu.
Select Quest 7 in Zain's route.
Set Almighty Level to 6 and Affection to 0.
Choose "I was worried about you."