From StrategyWiki, the video game walkthrough and strategy guide wiki
You watch as an eagle-like monster and a nine-tailed fox fight with each other. With a flash, the demon Tenma Taro is bound by ropes and sealed away in the forbidden chamber. It seems that this is the story of an old legend. When the scene cuts to two men fast asleep in cushy chairs, a man appears and stabs one of them mercilessly. "Night night, alderman... Sweet dreams!". The seal protecting the chamber is ripped off with a smirk, revealing Tenma Taro inside... why resurrect him? Apollo Justice is on the case.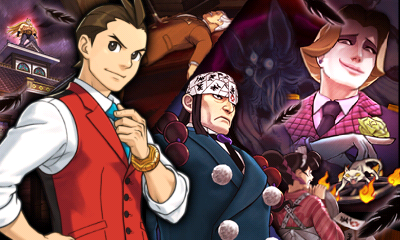 Case Information
[
edit
]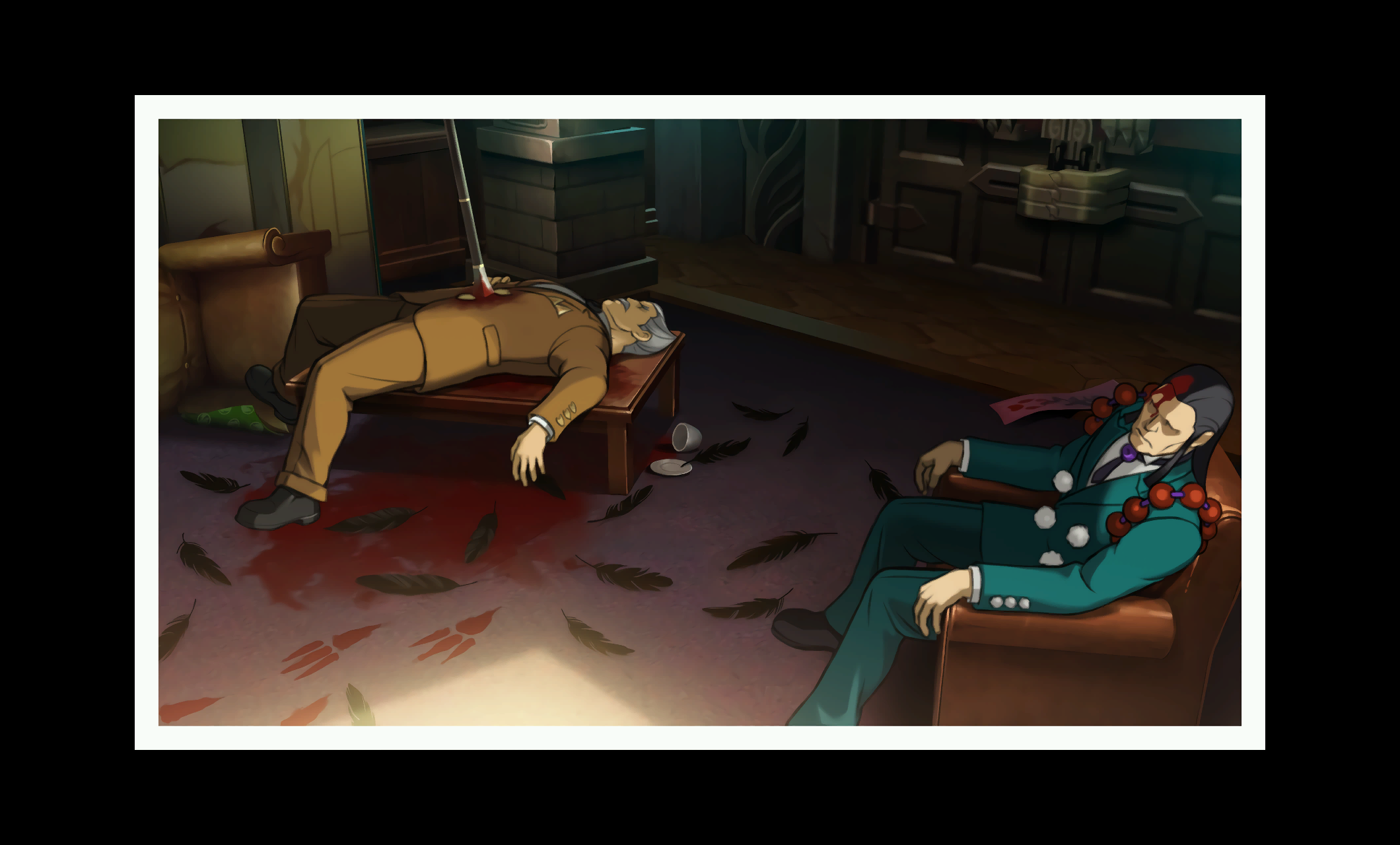 Time of crime: April 17th, 3:20 PM
Location: The Fox Chamber
Victim: Alderman Rex Kyubi
Cause of death: Stab wound from a spear
Witnesses: Jinxie Tenma, Phineas Filch
Defendant: Mayor Damian Tenma
Defence attorney: Apollo Justice
Prosecutor: Simon Blackquill
Characters
[
edit
]
Defence Attorneys
[
edit
]

Apollo Justice
The defence team leader will try to solve this case with Athena's assitance.

Athena Cykes
The latest lawyer to join the agency is on her first case as an assistant!
Defendant
[
edit
]

Damian Tenma
The Mayor of Tenma Town. He looks scary at first, but is misunderstood for his looks.
Prosecutor
[
edit
]

Simon Blackquill
A prosecutor who is also a prison inmate. He has mastered the use of psychological manipulation in courtroom battles.
Witnesses
[
edit
]

Phineas Filch
The caretaker of the victim. He seems to be stealing from others uncontrollably.

Jinxie Tenma
The maid of the victim and the defendant's daughter.
Florent L'Belle
The defendant's aide. Obsessed with his beauty products.

Rex Kyubi
The alderman of Nine-Tails Vale. His white hair was particularly striking.
Other characters
[
edit
]

Bobby Fulbright
The detective investigating the murder. He's a self-styled champion of justice and keeper of the peace.

Phoenix Wright
The brilliant former defence attorney who wants to get his attorney's badge back.

Trucy Wright
An aspiring magician who Mr. Wright adopted when duty called.

The Amazing Nine-Tails
The masked wrestler who sparked the monster craze. He's against the municipal merger. No one knows his true identity.