Jump to navigation
Jump to search
New Pokémon
Ruby
Sapphire
Emerald
none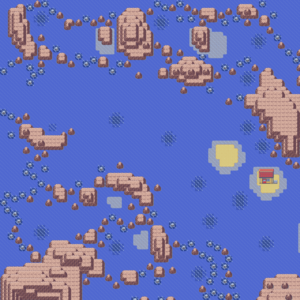 There's not much to do here just yet, except stop by the Stone House. Battle a few trainers if you like and continue on to Mossdeep City.
Pokémon found
[
edit
]

Relicanth is found underwater in Route 124 in Pokémon Ruby and Sapphire. Though it is a fish Pokémon, it cannot be caught with a fishing rod. It is slightly tough to catch; 2 or 3 Ultra Balls might get wasted, and Net Balls and Dive Balls do not work well.
Along with Wailord, Relicanth needs to be present in the your team to remove the seals from the hiding places of the Legendary Pokémon, Regirock, Regice and Registeel.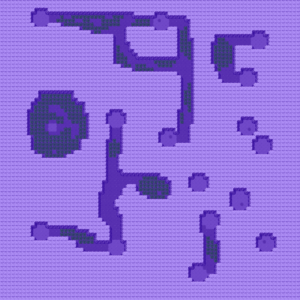 Trainer Battles
[
edit
]
Trainer

Rita & Sam
Emerald (2 on 2)

Swimmer Declan

Swimmer Grace
Emerald

Swimmer Spencer
Emerald

Lila & Roy
Emerald

Swimmer Jenny
Emerald (2 on 2)

Swimmer Roland
Swimmer Isabella
Emerald

Swimmer Chad
Blue Shard - requires dive, found by surfacing in southwest area
Yellow Shard - requires dive, found by surfacing in northeast area
Red shard - requires dive, found by surfacing at in northwest area
Carbos - hidden in clearing in seaweed patch in the S-shaped trench
Heart Scale - hidden in the dark spot beneath the dive spot closest to Mossdeep City
Heart Scale - hidden in the dive spot in the center of the route
Calcium - hidden in the dark spot beneath the north-central dive spot
Pearl - hidden in the dark spot below the second dive spot northwest of the Treasure Hunter's house
Big Pearl - hidden in the dark spot directly below the dive spot southwest of the Treasure Hunter's house
Green Shard - hidden in a seaweed clearing below the small dive spot near Lilycove City