Jump to navigation
Jump to search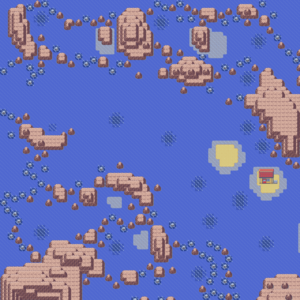 Route 124 is the first route in Hoenn which is mostly water. There's a couple of islands in the eastern portion, and some areas to Dive into underwater paths - though you won't be able to access them immediately. You can also battle various trainers here.
The Surface
[
edit
]
The Treasure Hunter
[
edit
]
On one of the islands, a treasure hunter can be found. He loves collecting shards of rock, which can be found all throughout the sea routes in multiple colours. In fact, he loves them so much that he is willing to trade valuable items for them!
Pokémon Found
[
edit
]
Trainers Found
[
edit
]
Returning with Dive
[
edit
]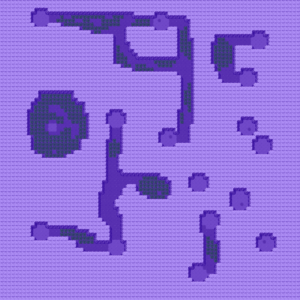 After obtaining the ability to use Dive out of battle from Mossdeep City's gym, you can come back here to dive underwater wherever there are dark spots. Some are essentially just underwater routes, while others hold hidden items and not much else.
Pokémon Found
[
edit
]
Items Found
[
edit
]
While all items listed here require Surf and Dive to be accessed, the three items at the top of the list are not found in one of the underwater areas.