Jump to navigation
Jump to search
This is the first game in the Prince of Persia series. For other games in the series see the Prince of Persia category.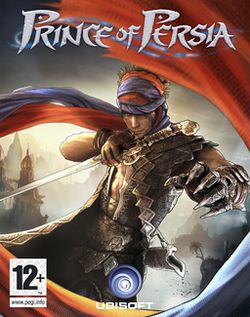 Neoseeker Related Pages
Links
For the original game, see Prince of Persia.
Prince of Persia is an action-adventure game developed by Ubisoft Montreal and published by Ubisoft. It was released on December 2, 2008 for Xbox 360 and PlayStation 3, and was released on December 9, 2008 for Microsoft Windows.
The gameplay in Prince of Persia retains a similar feel to the Sands of Time trilogy, in the sense that the acrobatics, puzzle solving and combat elements remain. However, the game is non-linear, and hence, the players are given the opportunity to explore any part of the world at any time they want to. The player fights enemies variously as they perform acrobatic feats to get from one fertile ground to another, to heal them.
Table of Contents
Royal Palace
The City of Light