Jump to navigation
Jump to search
This is the first game in the Quake series. For other games in the series see the Quake category.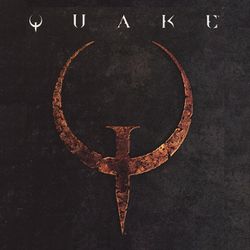 Neoseeker Related Pages
Links
Quake is a first-person shooter computer game developed by id Software and released on June 22, 1996.
In Quake, you take on the role of a soldier who is the last surviving member of a taskforce assembled to stop codename Quake, a mysterious enemy who is using slipgate technology to attack military installations. When Quake pre-emptively takes out the rest of your task force, you must use a slipgate to teleport to his own dimension to extract some payback.
Table of Contents