Jump to navigation
Jump to search
This is the first game in the Ratchet & Clank series. For other games in the series see the Ratchet & Clank category.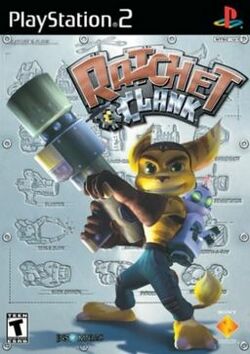 Neoseeker Related Pages
Links
Ratchet & Clank is the first in an expanding line of third-person shooters contributed by Insomniac Games. It involves a mechanic named Ratchet and his friend/sidekick/backpack Clank, on a journey to stop the Blargian Chairman Drek from destroying planets to make a new one for the Blarg.
Table of Contents