Jump to navigation
Jump to search
This is the first game in the SSX series. For other games in the series see the SSX category.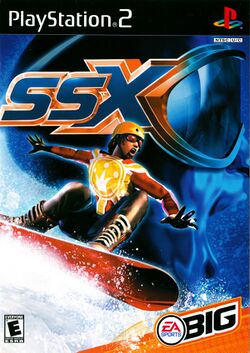 Neoseeker Related Pages
Links
For the 2012 Xbox 360 and PlayStation 3 game, see SSX (2012).
SSX is a game by EA Sports, a division of EA. This game was released exclusively for the PlayStation 2 as one of its launch titles. The game's success spawned three sequels: SSX Tricky, SSX 3, and SSX on Tour, all of which were released on every major console.
Table of Contents