From StrategyWiki, the video game walkthrough and strategy guide wiki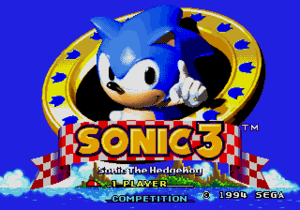 Sonic the Hedgehog 3, often abbreviated and officially known in Europe as Sonic 3, is a platform game in the Sonic the Hedgehog series for the Mega Drive/Genesis.
The game is closely tied to its sequel Sonic & Knuckles, as the two games were originally one until time constraints and cartridge costs forced the game to be split into two interlocking parts. Combined, both games have sold over 4 million copies.
Table of Contents