From StrategyWiki, the video game walkthrough and strategy guide wiki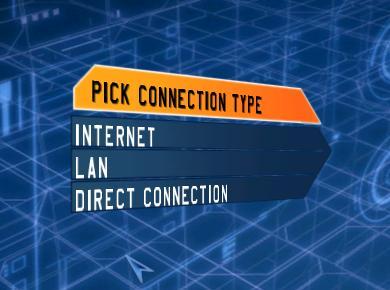 The multiplayer element of Battlefront is what earned the game so many awards when it was released. The game style does not change a lot when you play multiplayer as opposed to single player. As of July 2012 between 50 and 100 players play at peak time.
Joining a game
[
edit
]
Internet
[
edit
]
It is advantageous to use the add-on program GameSpy when playing Battlefront on the internet. Not only will it find open games to join, but it also tracks your kills, thereby giving you a running total of kills and deaths. It also ranks all the players that use GameSpy and will show you how you stack up against other people playing the game. Up to 50 players may play a game of Battlefront over the internet (in the PC version).
LAN (Local Area Network)
[
edit
]
Another way to play Battlefront against other players is via your Local Area Network. In order to use this method, you must successfully link more than one computer using a router or wireless internet connection. While more recent games have individual keys that will prevent you from playing against a computer running the same copy of the game, neither Battlefront I nor Battlefront II have this safeguard in the software. Thus, you can install the same copy of the game on 3 or 4 different computers and, so long as they all can connect to each other, play multiplayer among them.
Hosting a game
[
edit
]
If you choose to host a multiplayer game either in the hopes that someone else will join the game, or if you have connected several computers, you have several more issues to take care of. First off, and most importantly, you must decide if your computer will be a dedicated server or not. If you make it a dedicated server, lag will be significantly reduced for everyone playing the game; unfortunately, you cannot use that computer to participate in the game as well. In non-dedicated mode, you may play in the game you are hosting, but the game's performance will be affected.
When hosting, there are many aspects of the game you can control:
Name: You must select a name for the server (the default is your profile name).
Map: You have the opportunity to select maps to play (important!).
Max players: You may determine the maximum number of players that may join the game.
Min players to start: Sets the minimum number of players required before the game begins.
AI units per team: You may add AI units to supplement the real players.
Team damage: Also called "friendly fire," this controls whether players can do damage to teammates.
Show player names: You may choose to display profile names over the heads of the player characters in game.
Heroes: Allows you to play each map with a hero, an invincible AI unit (usually a Jedi).
Teams: Allows you to select whether players choose which team they join upon entering the game, or whether players are automatically assigned to the team with the least players.
AI difficulty level: Determines the skill of the AI units in the game.
Dedicated server: Explained above.
Password: If you want to require players to input a password to join the game, select this option.