From StrategyWiki, the video game walkthrough and strategy guide wiki
Jump to navigation
Jump to search
Table of Contents
Stuff Packs
There are several options to do right from the start of The Sims 2 that it can seem daunting at first. However, the one thing everyone should do at the very start is to play the tutorial. It will tell you all the game basics for newcomers and new gameplay for veterans. To start select the Learn the Play button at the buttom of your screen.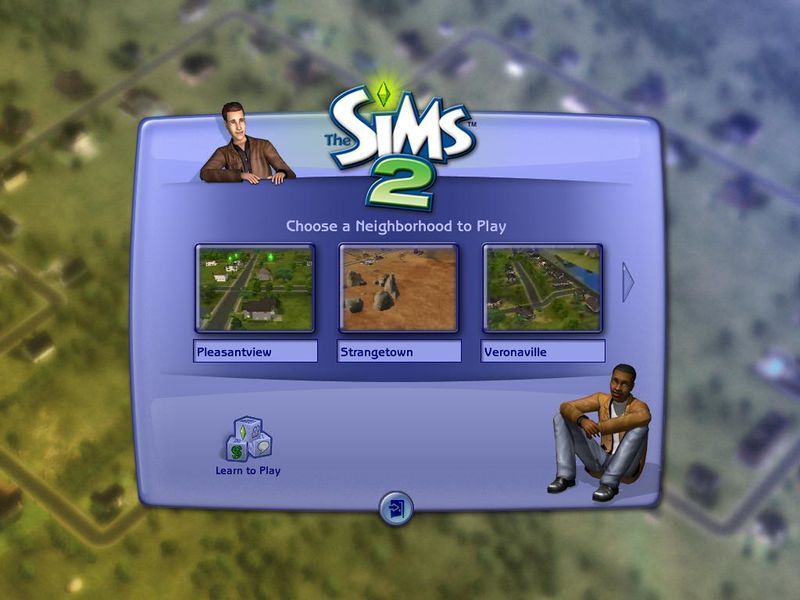 .
There are five tutorials in total. Follow these links to navigate to the tutorial for you.
If you know how to play, you can select one of three pre-built neighbourhoods or create one of your own.