From StrategyWiki, the video game walkthrough and strategy guide wiki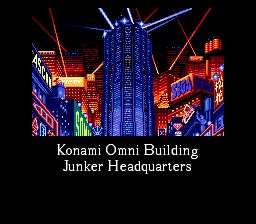 Hideo Kojima's graphic adventure title Snatcher is strongly influenced by the movies Blade Runner and Terminator. Featuring voice acting, and taking full advantage of the Sega CD hardware, this is an excellent game to enter the genre with.
For those expecting Metal Gear, you will be sorely disappointed. They play nothing alike but share similar narrative styles. For those expecting a Metal Gear, one makes a cameo as your personal assistant.
Table of Contents