Jump to navigation
Jump to search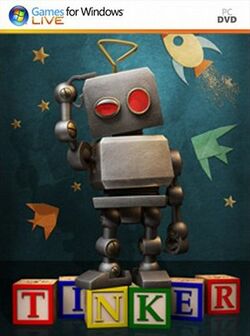 Tinker is a puzzle game for Windows, originally released as part of Windows Ultimate Extras and later as a freeware game for Games for Windows Live with achievements and 100 new levels.
Tinker's gameplay is simple: the player controls a robot who must move to the finish of each level with a limited amount of power. Each move, including turning on the spot, consumes a unit of energy. Additional energy can be picked up during some levels. The robot must also deal with cubes, lasers, switches and other puzzle elements.
Fuel Industries later released a Level Builder for making new puzzles.
Table of Contents