Jump to navigation
Jump to search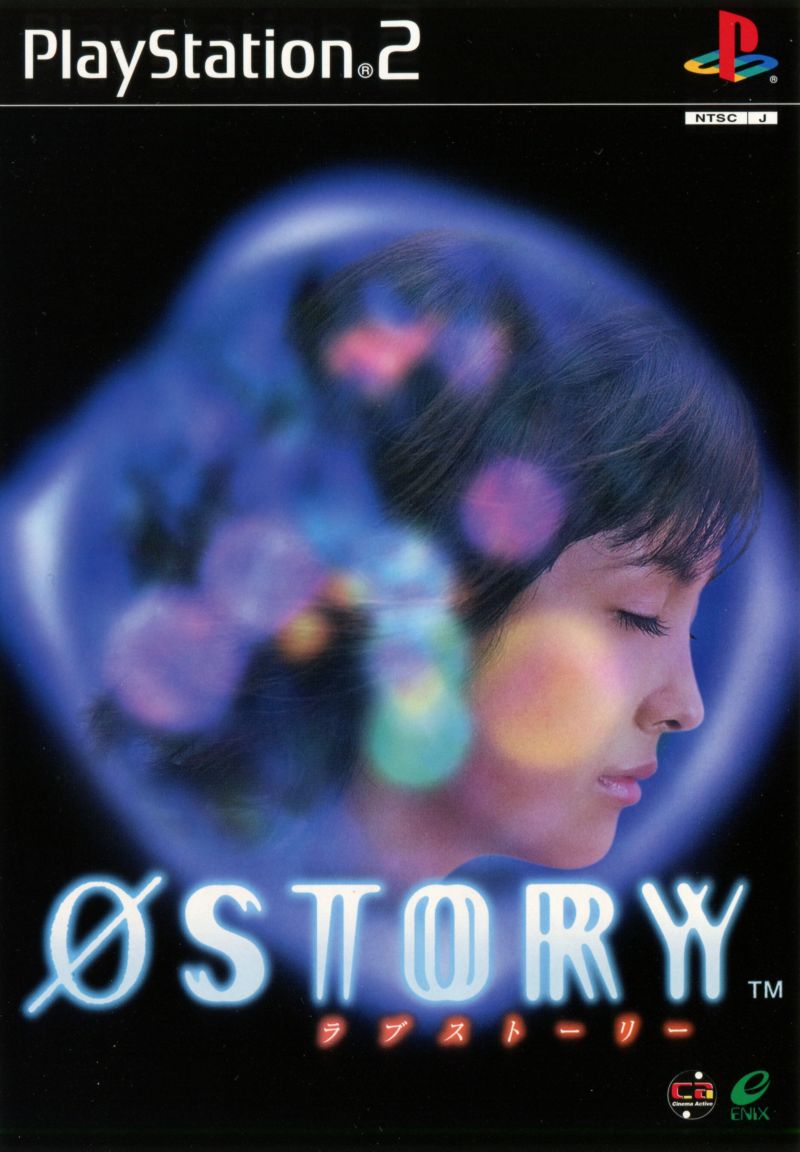 Ø Story (ラブストーリー, rabu sutōrī?) (pronounced as "Love Story", and also spelled φ Story) is a Japan-exclusive adventure full motion video based game developed by General Entertainment and published by Enix on April 27, 2000. It was the first Enix game published on the PlayStation 2, and was part of the campaign to promote the release of the console in Japan.
Love Story is an interactive movie in which the story is depicted in continuous full motion videos. The player can make various actions at set moments (such as communicating by writing on sand, chalkboards, or computer screens) which result in slightly different paths and scenes, although the direction of the story remains globally the same. Events similar to the Quick Time Events featured in Sega's game Shenmue are also present. They require the player to trigger an action by quickly pushing a button when an "Ø" flashes on-screen.
The player can shoot arrows at Lina, which allows you to read her mind in text dialogues or cutscenes. Minigames are present, including baseball and rhythm games. All these actions can increase or decrease the player's "love meter" depending on his success, and the objective of the game is to fill the love meter to 100 percent by the end of the sixth day.
The player takes the role of a young man who dies in a motorcycle accident. He is sent back to earth as a ghost by Ai, the angel of love, who tells him that he may revive if he gains the love of a girl named Lina within six days. The female cast of the game is composed of Japanese television actresses and models.
Table of Contents