Jump to navigation
Jump to search
This is the first game in the All Star Cheer Squad series. For other games in the series see the All Star Cheer Squad category.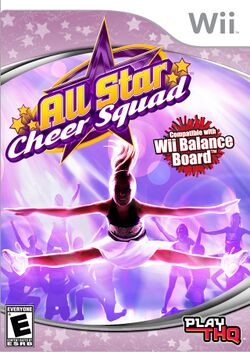 All Star Cheer Squad is a music game developed by Gorilla Systems for the Wii and Nintendo DS. It was released on October 27, 2008. The Wii version is one of several Wii games to use the Wii Balance Board.
The game is THQ's first original property created specifically for girls.
Table of Contents