Jump to navigation
Jump to search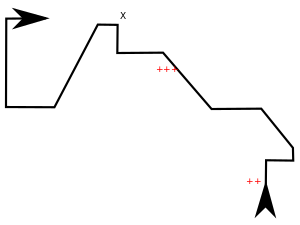 The Prologue starts you waking up in the hospital, after a serious gunshot wound. This level only has one enemy appearing in a single scene, and the only items in this level are lost as soon as the prologue is complete.
Walkthrough
[
edit
]
When you gain control of Max, you may search the room for two painkillers, or exit to the hall. Entering the hall will cause you to hear voices. Enter the room on your right, and approach the far doors to start a quick cutscene.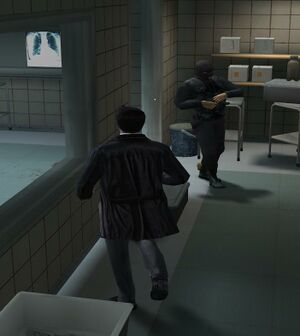 Head through the doors and proceed to the main corridor. You can find three painkillers in the first aid box, before entering the next room. After a cutscene where you retrieve a gun from a dead security guard, you will be attacked by one enemy. Attack, preferably aiming for the head, without regard to ammo consumption. Go through the door, and the next cutscene will have you look at some x-rays.
Turn around and head to the corridor, the reception area and elevators. In this cutscene, you are introduced to Bravura, who gets killed by another attacker, while you drop your two pistols down the elevator shaft. Once you are free to move, exit the elevators, and enter the morgue on the right.