Jump to navigation
Jump to search
This is the first game in the Wing Commander series. For other games in the series see the Wing Commander category.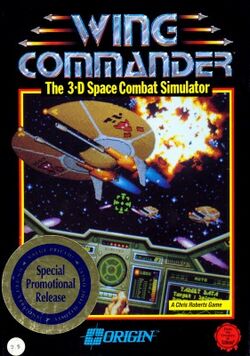 Neoseeker Related Pages
Links
For the unrelated Commodore 64 game, see Wing Commander (C64).
When originally released, Wing Commander was one of the defining games that made people realise the PC was a viable gaming platform. An expansion pack called Wing Commander: The Secret Missions was later released, and was also released as a standalone cartridge for the Super Nintendo.
On November 14, 2006 the Super Nintendo versions of Wing Commander and The Secret Missions were re-released in the PlayStation Portable compilation EA Replay.
Table of Contents