Jump to navigation
Jump to search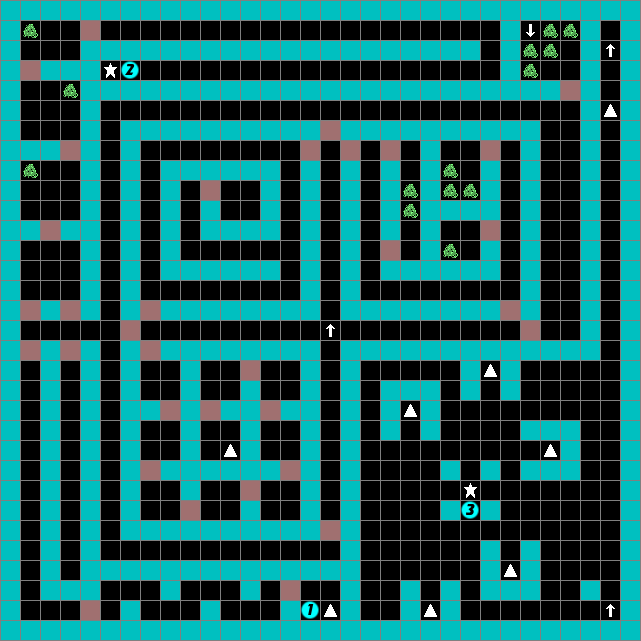 Key Points
[
edit
]
At (0, 15), you will find a merchant who will sell you a compass.
You will find the key that opens the locked door on Floor 1 at (27, 4).
All around this point is the underground market. If you possess the Mark Ring, you can advance to Floor 8 by proceeding to (6, 22).
Monsters
[
edit
]
| Enemy | Name | HP | EX | Gold | AC | AP | Abilities |
| --- | --- | --- | --- | --- | --- | --- | --- |
| ウェアバグ | Werebug | 25 | 5 | 20 | 18 | 16 | |
| デスマウス | Death Mouse | 35 | 7 | 20 | 20 | 18 | Poison |
| ちていのせんし | Zombie Knight | 35 | 7 | 100 | 19 | 17 | |
| ナイトソード  | Night Soldier | 40 | 7 | 30 | 20 | 20 | |
| ナイトベアー  | Night Bear | 50 | 9 | 50 | 24 | 25 | |
| とうぞく | Thief | 60 | 12 | 80 | 31 | 28 | |
| しょうにん  | Merchant | 255 | 1 | 1 | 40 | 45 | Very strong |