Jump to navigation
Jump to search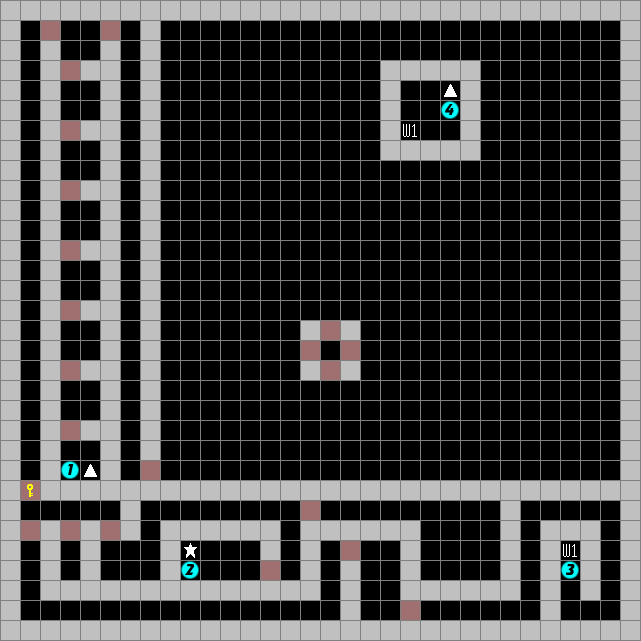 Key Points
[
edit
]
Pull the handle on the wall located at (7, 3) to open the door at (6, 0).
You can collect a Short Sword located at (3, 8).
If you step on the location at (3, 27), you will activate a teleporter that will send you to (24, 19).
At (26, 21), you will encounter the final boss of the game, Emperor Ruu.
Monsters
[
edit
]
| Enemy | Name | HP | EX | Gold | AC | AP | Abilities |
| --- | --- | --- | --- | --- | --- | --- | --- |
| コーマ | Comet | 235 | 50 | 10 | 73 | 65 | Poison, sleep resistance |
| まおうのひとみ | Floating Pupil | 235 | 50 | 20 | 76 | 68 | Blast, paralyze resistance |
| しのあくま | Death Devil | 250 | 53 | 50 | 77 | 69 | Blast, sleep and paralyze resistance |
| てつのきょじん | Iron Giant | 260 | 53 | 30 | 81 | 72 | |
| すいしょうのけんし | Crystal Fencer | 350 | 60 | 100 | 85 | 80 | |
| まおうルウ | Emperor Ruu | 999 | 0 | 100 | 99 | 99 | Blast, Sleep |