Jump to navigation
Jump to search
This is the first game in the Final Fight series. For other games in the series see the Final Fight category.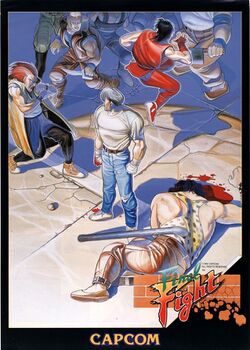 Final Fight
Developer(s)
Capcom
Publisher(s)
Capcom
Year released
1989
System(s)
Arcade, SNES, Sharp X68000, Commodore 64/128, Amstrad CPC, Commodore Amiga, Sinclair ZX Spectrum, Atari ST, Wii, Wii U, New Nintendo 3DS
Followed by
Final Fight 2
Series
Final Fight
Final Fight is an arcade game released on December, 1989. It features 3 street brawlers saving Jessica (Haggar's daughter and Cody's girlfriend) from the street gangsters called the "Mad Gear". Unlike several beat 'em up games before Final Fight, Final Fight has larger, more detailed sprites.
Table of Contents
Appendices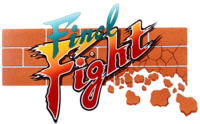 Box artwork
[
edit
]
Final Fight has been ported to a wide variety of platforms. Some of their box covers are displayed below.