Jump to navigation
Jump to search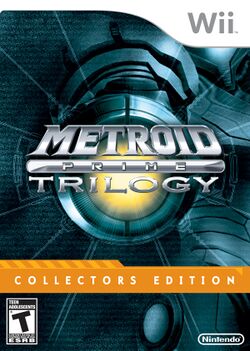 Independent wikis with more information:
Metroid Prime Trilogy is a compilation for the Wii of the first three Metroid Prime console games:
The games are unaltered from their previous Wii releases. Metroid Prime and Metroid Prime 2: Echoes, first released for the GameCube, incorporate the updated controls and features originally introduced in the New Play Control! Wii versions released only in Japan.