From StrategyWiki, the video game walkthrough and strategy guide wiki
There are three different levels in Mt. Moon, populated by four types of Pokémon and multiple trainers. Also along the way, you'll notice that the criminal gang Team Rocket is carrying out an operation in Mt. Moon, and it's up to you to blow their operation wide open!
There's a Rare Candy within Mt. Moon, but save it for now. Your Pokemon level up too fast right now to justify using a Rare Candy. In addition, Mt. Moon is where you will find your first Evolutionary Stones. The Moon Stones you find here can be used to evolve Nidorino, Nidorina, Jigglypuff, or Clefairy. If you wish to use it on Nidorino/a, you should wait to do so at Level 22, and only at 22, to gain access to great moves for both.
Floor 1
[
edit
]
Pokémon found
[
edit
]
Trainers
[
edit
]
TM09 Bullet Seed (F1)
Parlyz Heal (F1)
Potion (F1)
Rare Candy (F1)
Escape Rope (F1)
Moonstone (F1)
Floor B1
[
edit
]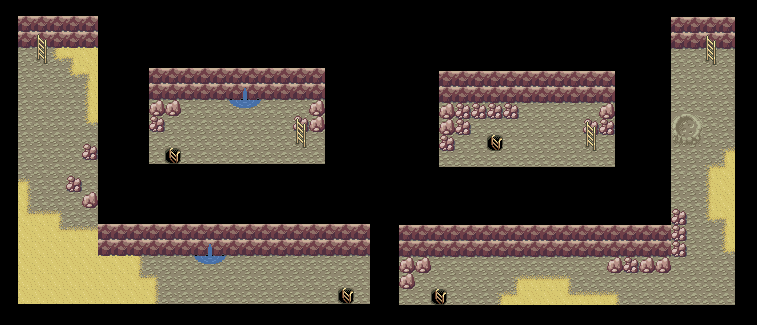 Pokémon found
[
edit
]
| FireRed | Level | Encounter Rate | LeafGreen | Level | Encounter Rate |
| --- | --- | --- | --- | --- | --- |
| Paras | 5-10 | 100% | Paras | 5-10 | 100% |
Tiny mushroom ×3 (Hidden in the rocks in the tunnels)
Big Mushroom ×3 (Hidden in the rocks in the tunnels)
Floor B2
[
edit
]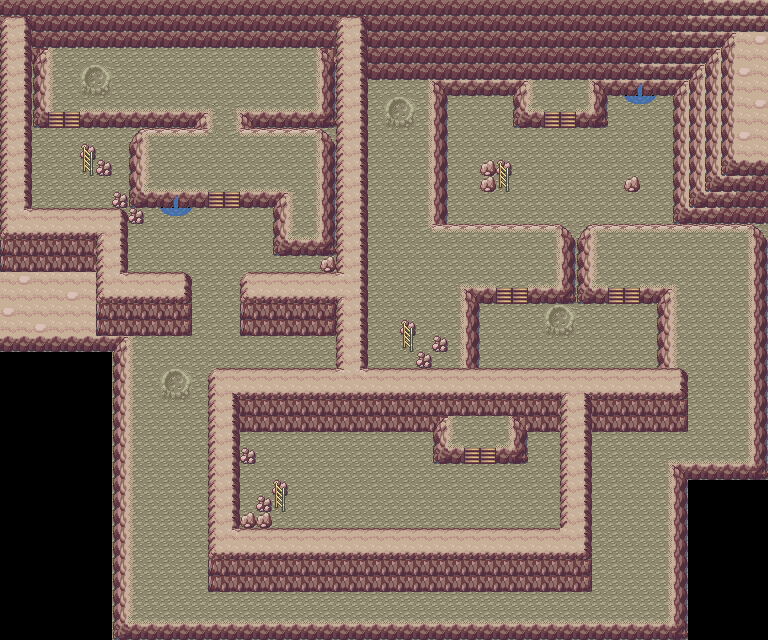 Pokémon found
[
edit
]
Trainers
[
edit
]
Star Piece (BF2: 1st ladder)
Ether (BF2: 2nd ladder - hidden in the lone rock)
TM46 Thief (BF2)
Moonstone (BF2: hidden in rock before you choose a fossil)
Revive (BF2: last ladder)
Helix Fossil (BF2, can choose only 1 fossil), can be resurrected into Omanyte.
Dome Fossil (BF2, can choose only 1 fossil), can be resurrected into Kabuto
Antidote (BF2)
New Pokémon
[
edit
]
| #41 Zubat | #74 Geodude |
| --- | --- |
| The most common Pokémon among caves in all the Pokémon Core games. At this part of the game you can only evolve it into Golbat. In order to evolve it further into Crobat, you will need to beat the Elite Four and to raise Golbat's happiness to the maximum. Crobat, however, is an excellent Pokémon which has decent Attack and magnificent Speed. You can catch Zubat later because Golbat doesn't do very well on the Elite Four. | The first Rock-type Pokémon in this game. It has powerful attacks early on and is easy to train. However, it can't stand Water- nor Grass-type attacks so be cautious when using it. It evolves into Graveler by leveling up and then into Golem by trading. Golem, however, is inferior to Rhydon (which is also a Rock/Ground-type Pokémon) statwise and Rhydon can be obtained easier since Rhyhorn doesn't need to be traded to evolve. |
| #46 Paras | #35 Clefairy |
| A weak Bug/Grass-type Pokémon which can be easily found in Basement Floor 1. It evolves into Parasect. It has numerous weaknesses and its stats are quite poor (especially Speed), so using it isn't recommendable. | Clefairy the Moon Pokémon. It has some decent attacks and some very useful egg moves, though its Attack isn't that high. It is a bit difficult to find, but it can be bought at Celadon City. It evolves into Clefable by using the Moon Stone. |