From StrategyWiki, the video game walkthrough and strategy guide wiki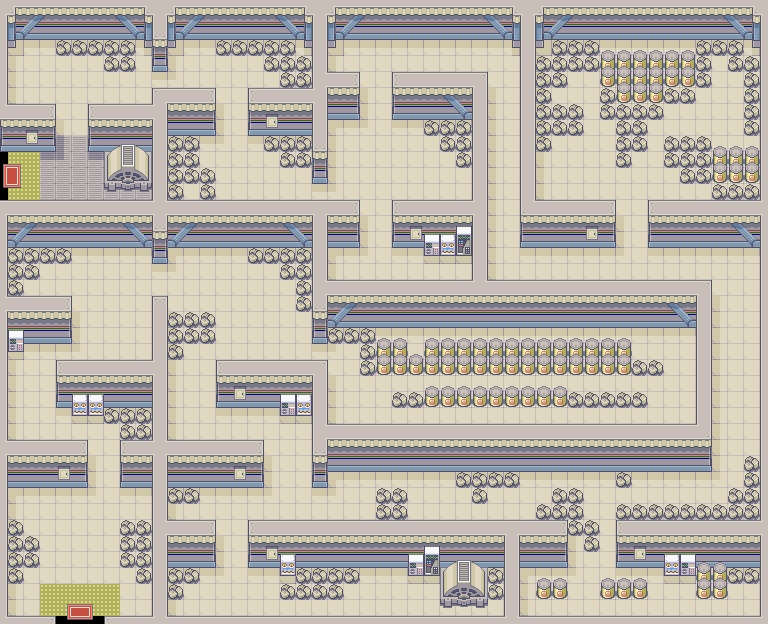 To reach the Power Plant, you'll need to Surf from Route 10, that is, the area before you tackle Rock Tunnel. Entering the Power Plant is not necessary to finish the game storyline, but it's important to fill the Pokédex. The Power Plant is a huge maze containing many kinds of rare items and electric-type Pokémon, including the winged mirage Zapdos. Just be careful. Some of the "rare items" are actually Electrodes waiting to attack.
If you just want to catch Zapdos now, bring Max Repels, which only work on basic Pokemon and do not affect Legendary Pokemon.
To those who started with Squirtle or Charmander, Zapdos may well be worth the effort of catching with the long sea routes ahead. Bring at least 20 Ultra Balls from Fuchsia City, and some healing items; save the Master Ball for a much tougher foe ahead. As with any legendary, Save before battling Zapdos. If you KO it, it will not appear again.
Zapdos knows Drill Peck, Thunder Wave, Detect, and Agility. Once you are done, head for Route 19 for your next challenge!
Pokémon
[
edit
]
TM25 (Thunder) By some boxes in the northwestern corner of the bottom right room

Max Potion Directly north of entrance

TM17 (Protect) In the dead-end room in the middle of the plant

Elixir In the same room as TM17 (Protect)

Thunder Stone In the top right room

Thunder Stone East of Zapdos (hidden)
Max Elixir In middle of the Power Plant (hidden)