Jump to navigation
Jump to search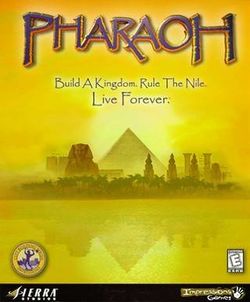 Neoseeker Related Pages
Links
Pharaoh is a game about city building and management of cities in Egypt. There is a campaign to do and numerous custom missions.
Pharaoh: A New Era, an enhanced remake, was released on February 15, 2023. It includes updated visuals and campaigns from both the original game and Cleopatra: Queen of the Nile.
The game takes you right from the humble beginnings of Egypt to its conquest.
Table of Contents