Jump to navigation
Jump to search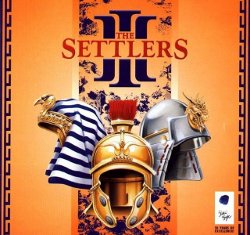 The Settlers III (German: Die Siedler III) is a real time strategy game with focus on the player's economy. It was created and published by the German developer Blue Byte and released in late 1998. It features single and multiplayer gaming.
The original game came with three campaigns of ten missions each, as well as some maps for single- and multiplayer mode. The singleplayer maps featured different objectives as well. Small differences of the nations - Romans, Asians, and Egyptians - were in building costs, war machines, mana production and mines.
The developers introduced a mana system in Settlers III where the players could upgrade all new soldiers permanently or cast spells. It was possible to control settlers directly. This allowed fighting even when the enemies were far away, like in Starcraft or Age of Empires. To make up for this, towers didn't have a minimum distance anymore so they could cover each other.
Unlike in previous games, it was possible to expand territory without building towers. Theoretically, only one tower had to be held since otherwise the game would be lost. There was no central castle anymore where the goods were stored and storage areas, while being cheaper and faster built than in the previous games, had only limited space. Production buildings stored up to eight goods they produced.
The computer got some serious AI limitations for technical reasons, most notably the inability to manage different territories on different islands. Overseas fights were impossible to the computer while humans could do, like in The Settlers II. Also, the AI never used pioneers.
Some time after the release, a mission CD was published by Blue Byte, featuring three new campaigns as well as a mission editor. Won missions now always could be played again. Finally, Blue Byte released another addon with a new nation. For the first time in the series women (the Amazons) were introduced and got an own campaign. Another campaign came with the second addon, too, where the three male nations battled the Amazons. The map editor was included on the Amazons CD again in a new version to be able to create maps with Amazons.
The game later reappeared on a platinum collection that included all Settlers games up to The Settlers V with addons.
Due to the success of the game, Blue Byte released a very similar sequel (The Settlers IV) but with more focus on the economy again.
Table of Contents