Jump to navigation
Jump to search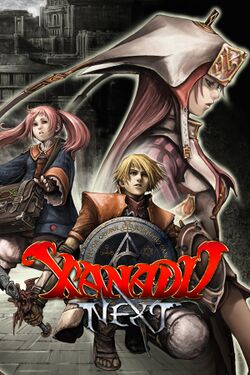 This guide is for the Windows version. For the N-Gage version, see Xanadu Next (N-Gage).
Xanadu Next is an action RPG that was developed by Nihon Falcom and was released in Japan on October 27, 2005 for Windows. It was localized by XSEED Games and was released on November 3, 2016. Another version bearing the same name was released prior for the N-Gage on June 20, 2005. It has a different story and gameplay.
A young scholar named Charlotte L. Wells (Char) travels with a knight to Harlech Island to investigate a local phenomenon. When mist covers Lake Orwell, a mysterious castle becomes visible through the fog and slips away when approached. There is also rumor of an ancient sword that rests inside. Upon arrival, Char immediately begins research and the knight explores the surrounding ruins to find any clues to the origin of the castle.
Artwork
[
edit
]
Table of Contents