Jump to navigation
Jump to search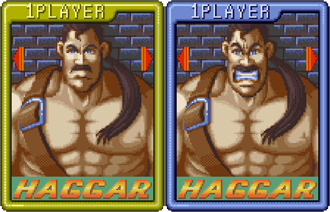 Former wrestler and current Metro City mayor, who uses his previously gained skills to fight baddies. Pretty tough, but slow, though his running speed is quite good. He does a good amount of damage just by performing various attacks while grappling.
Basic moves:
Special moves:
Grapple Walk: Use your D-pad to walk around, while grappling your victim.
Headbutt: , while performing Grapple Jump.