Jump to navigation
Jump to search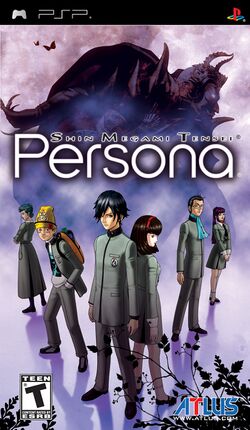 Shin Megami Tensei: Persona, known in Japan as simply Persona, is an exclusive remake for the PlayStation Portable of Revelations: Persona, which is the first game in the Persona series of games – one of several spin-off series within developer Atlus' Megami Tensei franchise.
The story is set in contemporary times, with high school teenagers serving as the heroes of the game. Armed with weapons and imbued with magical beings known as Personas, they band together to repel demons that are invading their city.
Persona launched in Japan on April 29 2009 and will be released in North America on September 22 2009. At the Electronic Entertainment Expo 2009, it was revealed that the North American package of the game will be released with a 2-disc soundtrack containing music from the game. The game will also be available for purchase on UMD at retail stores and for download on the PlayStation Network. In the August 18th issue of Famitsu, they hinted that Japan would receive a Persona: Maniacs edition sometime in late 2009.
Table of Contents