Jump to navigation
Jump to search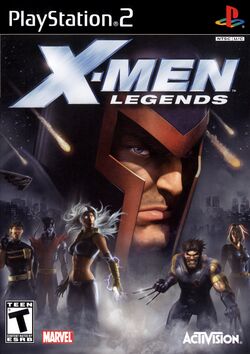 Neoseeker Related Pages
Links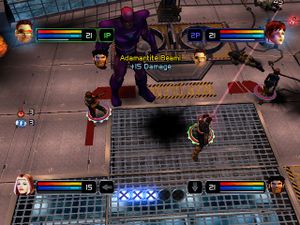 X-Men Legends is an action RPG released on several consoles in 2004. Players can play as one of 15 X-Men characters, switching between four computer- (or human-) controlled characters within one team.
The game has multiplayer co-operative and skirmish options to enable up to four players to play simultaneously. Co-operative play is similar to Baldur's Gate: Dark Alliance 2, but with the addition of combination attacks and character interactions. This format of a mission and then character development is followed throughout the game. While at the mansion, one person controls Alison as she explores and learns about herself and the other X-Men.
The basic plot revolves around the X-Men battling Magneto and the Brotherhood of Mutants.
Table of Contents