Jump to navigation
Jump to search
Genocide Jack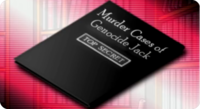 Use Locker Room Dumbbell to shoot "iron pipe."

Use Genocide Jack Case File to shoot "no proof for it."
Q: The other characteristic of every Genocide Jack case, which the world at large doesn't know...
A:

How the victim was positioned



In the Hangman's Gambit, spell SCHIZO.
Q: It has to do with her behavior...
A:

Modus operandi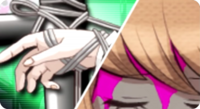 Use Status of the Dead Body to shoot "the modus operandi matches."
Q: There's one clear difference between the murders...
A:

The victim's fatal injury



Q: The second difference is related to how she was suspended.
A:

What was used to suspend her



Q: There was a pattern surrounding the Genocide Jack victims, and Chihiro didn't fit it...?
A:

Because Chihiro was a girl



Absorb "before we found the body" and shoot "the victim was Chihiro."

Use Library Desk Lamp to shoot "I'd never seen that rope."
The crime scene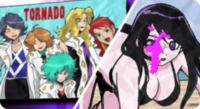 Q: There's definitely something off about what he said.
A:

Select Two Locker Room Posters.

Select Boys Locker Room Carpet.

Use Broken e-Handbook to shoot "Leon's handbook."
Q: The killer was able to gain access to the real murder scene. Which means...
A:

The broken e-Handbook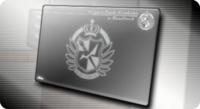 Use Celeste's Account to shoot "and only the killer."

Use Celeste's Account to shoot "blue tracksuit."
Q: But why? What made you so suspicious?
A:

Q: You found it on the ground, right? Then it must belong to...
A:

Q: How did the handbook break? There's only one possible explanation...
A:

By hitting its weak point



Use Broken e-Handbook to shoot "works just fine."
Final Strike
Broken e-Handbook
(Before you get started onto chapter 3 you'll see a chat with Monokuma and someone!)