Jump to navigation
Jump to search
Episode 3 begins with the ending of a Steel Samurai show that Maya was watching. Phoenix explains that it has been a month since his last trial, and that Wright & Co. Law Offices hasn't been getting any attention. A couple days later, Phoenix receives an early morning call from Maya. The Steel Samurai has been arrested. Phoenix arrives at the office in time to see the breaking news on TV. Just then, the Steel Samurai himself calls the Wright & Co. Law Offices and asks for their help.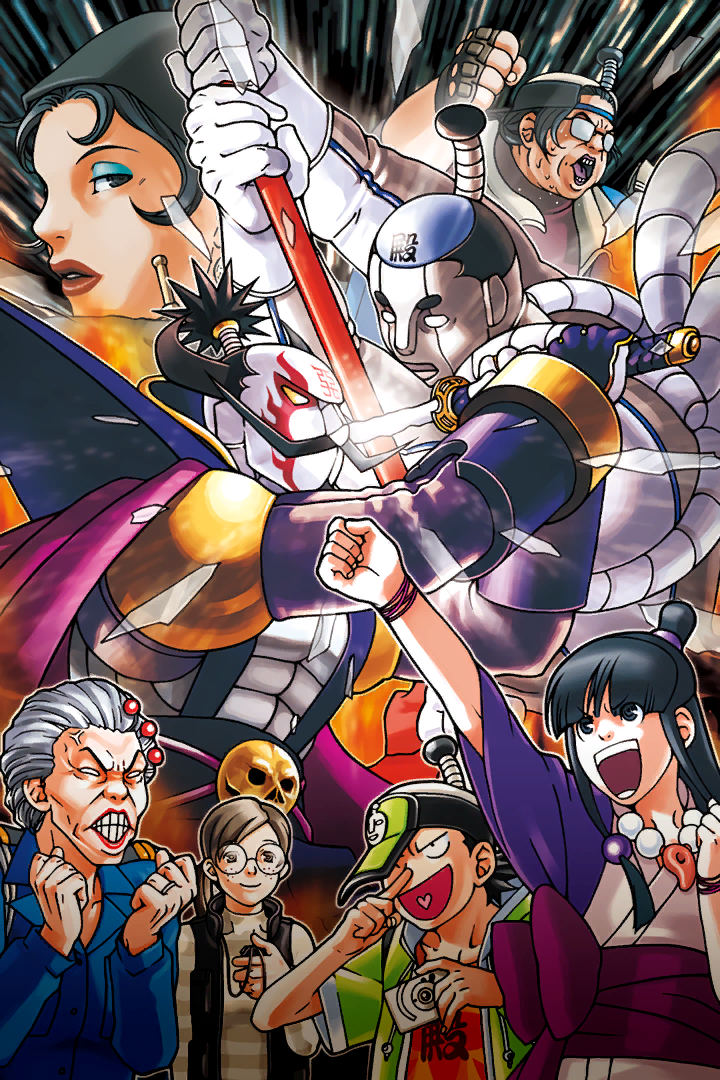 Case Information
[
edit
]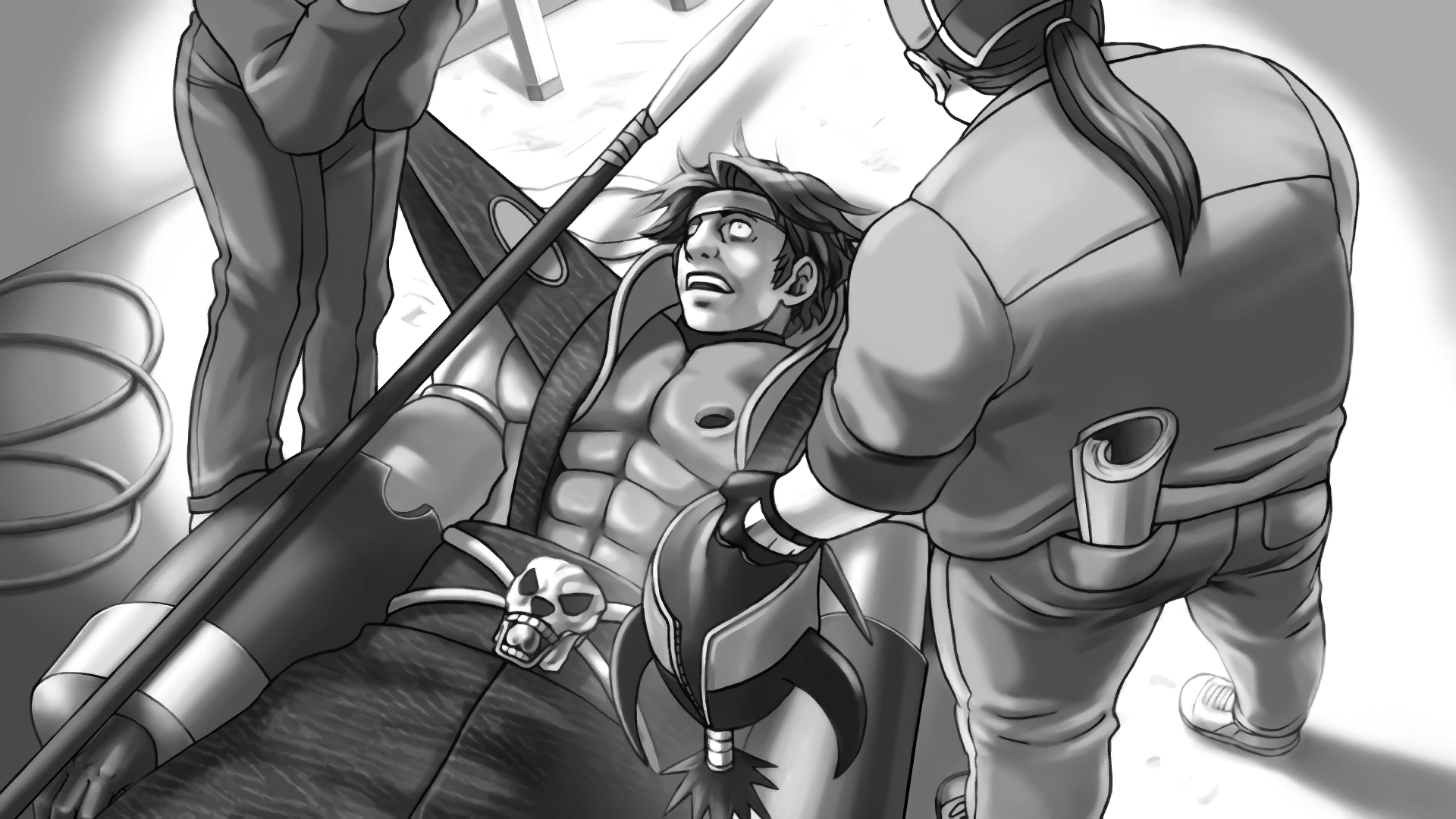 Time of Crime: October 15, 2:30 PM
Location: Global Studios: Studio One
Defendant: Will Powers
Victim: Jack Hammer
Cause of Death: Stabbed in the Chest
Murder Weapon: The Steel Samurai's Spear Prop
Defense Attorney: Phoenix Wright
Prosecution Lawyer: Miles Edgeworth
Characters
[
edit
]
Defense Attorney
[
edit
]

Phoenix Wright
Phoenix doesn't really know about The Steel Samurai at all. This is his first case since he acquired the offices.
Defendant
[
edit
]

Will Powers
Will Powers is an actor. He plays the Steel Samurai in a popular kids' TV show. Will has been accused of killing his on-screen nemesis, the "Evil Magistrate" at Global Studios where the show is filmed. Will is very apologetic and can be pessimistic.

Jack Hammer
Jack Hammer played the role of the Evil Magistrate on the popular show The Steel Samurai and is the victim in this case.
Prosecution Lawyer
[
edit
]

Miles Edgeworth
He became a prosecutor at the age of 20. He has a profound hatred for crime and criminals. Many rumors surround Edgeworth, and his willingness to do anything to achieve a Guilty verdict. Many believe he is a genius, many think he is corrupt.
Witnesses
[
edit
]

Wendy Oldbag
Wendy Oldbag is a cranky, loud and short-tempered old woman. She is the security guard at Global Studios. She has a soft spot for handsome men and people with authority. She's also Jack Hammer's biggest fan, and doesn't like whippersnapper young lawyers.

Cody Hackins
Cody Hackins is a massive fan of The Steel Samurai. He was at Global Studios on the day of the murder.
Other Characters
[
edit
]

Maya Fey
Maya is Phoenix's helpful assistant. She is also a huge fan of The Steel Samurai.

Mia Fey
Phoenix's former boss and mentor, who was a murder victim of the last case. Though dead, she is still able to contact or aid Phoenix thanks to Maya's spiritual powers. She isn't as big a fan of The Steel Samurai as her younger sister.

Detective Dick Gumshoe
Gumshoe is absent-minded and can be short-tempered at times. Mostly he is a friendly and helpful character. He has great respect for Miles Edgeworth.

Penny Nichols
Penny is a friendly woman and an assistant at Global Studios. She collects trading cards and believes that Will is innocent.

Sal Manella
Sal Manella is the director of The Steel Samurai. He is a nervous, sweaty man that speaks mostly in internet "leet" speak.

Dee Vasquez
Dee Vasquez is a producer at Global Studios. She is a mysterious woman that doesn't really speak much. Apparently, she saved Global Studios from closing down completely a few years ago.
Locations
[
edit
]