Jump to navigation
Jump to search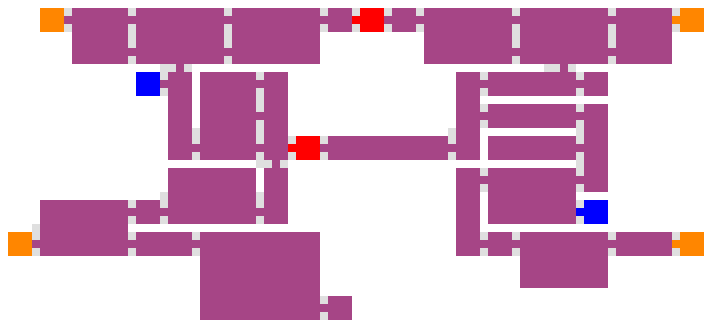 When you return to the Kalidus Channel, there is a new entrance at the bottom right that you can start from. You can start from either of the two previous entrances and open the chests underwater that were previously unavailable. The top portion of the map is currently divided from the bottom portion of the map so you have to leave and enter from the new entrance to continue on.
As you progress you will find a floating explosive barrel. You need to push it right towards the rocks while avoiding the Gelsos. Once next to the rocks, hit it to destroy the rocks. This will open to the surface area. If you destroy the barrel too early, just leave the room and come back to try again. After the save room, you will find one more explosive barrel that you need to push. Let it float to the top and hit it when it is next to rocks.
Just before the exit take a right and you will find a sunken ship. Inside there is a mouse crawling back and forth. You can pick it up by pressing

if you have the quest, Mice Make for Good Eats. At the bottom to the left is a hidden blue chest between the two torches. It contains a Magician Ring. To the right is an imprisoned villager, Monica. Leave the sunken ship and continue left. Open the red chest containing Iron Ore before exiting the map.
| | Wooden Chest | | Green Chest |
| --- | --- | --- | --- |
| | Cotton Thread | | Gold Ring |
| | Iron Ore | | Resist Ring |
| | Lapis Lazuli | | Rubber Suit |
| | | | Silk Thread |