Jump to navigation
Jump to search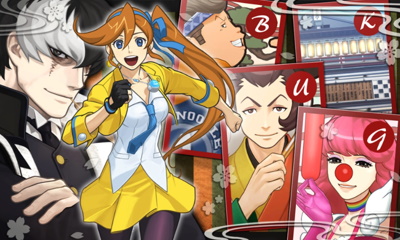 Case information
[
edit
]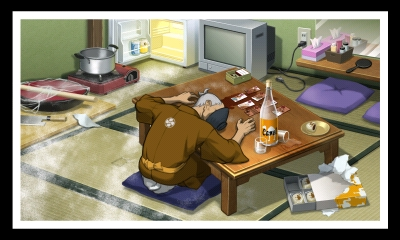 Time of crime: May 12, 2:00-5:00 PM
Location: Kurukuru Tei
Defendant: Bucky Whet
Victim: Taifu Toneido
Cause of death: Asphyxiation
Murder weapon: Noodle dough
Witness: Simon Blackquill, Uendo Toneido, Geiru Toneido
Defence attorneys: Athena Cykes, Simon Blackquill
Prosecutor: Nahyuta Sahdmadhi
Characters
[
edit
]
Defense attorney
[
edit
]
Athena Cykes
Another defence attorney who works at the Wright Anything Agency. She is a specialist in analytical psychology, which she studied in Europe, and has the special ability to pick up subtle emotions from witnesses' voices, which she can then examine using a program called the "Mood Matrix".
Defendant
[
edit
]

Bucky Whet
The fourth head of Whet Soba and the client. Still has a long way to go before mastering the art of noodle making.

Taifu Toneido
A rakugo storyteller for fifty-five years. He's famous for his soba-based routines and has two disciples.
Prosecutor
[
edit
]

Nahyuta Sahdmadhi
A prosecutor originating from the Kingdom of Khura'in. He's a monk and is known to be the "Last Rites Prosecutor".
Witnesses
[
edit
]
Simon Blackquill
A prosecutor who excels at psychological manipulation. Teams up with Athena to clear Bucky's name.

Geiru Toneido
A balloon artist and Taifu's senior disciple. She's been performing for 12 years.

Uendo Toneido
A rakugo storyteller and Taifu's junior desciple after Geiru. He has less experience than Geiru, but is higher ranked then her.