Jump to navigation
Jump to search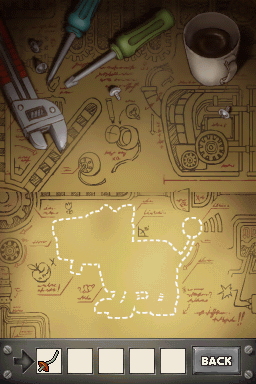 In Chapter 2, Franco alerts Professor Layton to a mysterious theft. At the scene of the crime, Franco found a mysterious gizmo. He gives it to Professor Layton and thus starts the Gizmo side-quest. Layton and Luke will occasionally receive gizmos for solving puzzles.
To put the gizmos together, simply tap on the gadgets in the white squares along the bottom of the screen. The gizmos will automatically lock into the correct position.
Where to Find
[
edit
]
Building
[
edit
]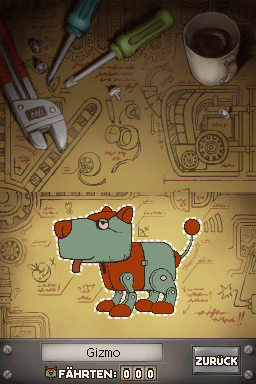 Once you've got all 20 gizmos, you can start putting the pieces together. Once you're done, you will receive a Robot-Dog, which will help you find hidden Hint Coins and Puzzles. You can give it a name. That is not all there is to it. You will also gain access to the The Inventor's House which will have 3 new Puzzles ready for you. If a piece is missing, then look the number up in the table to get it.